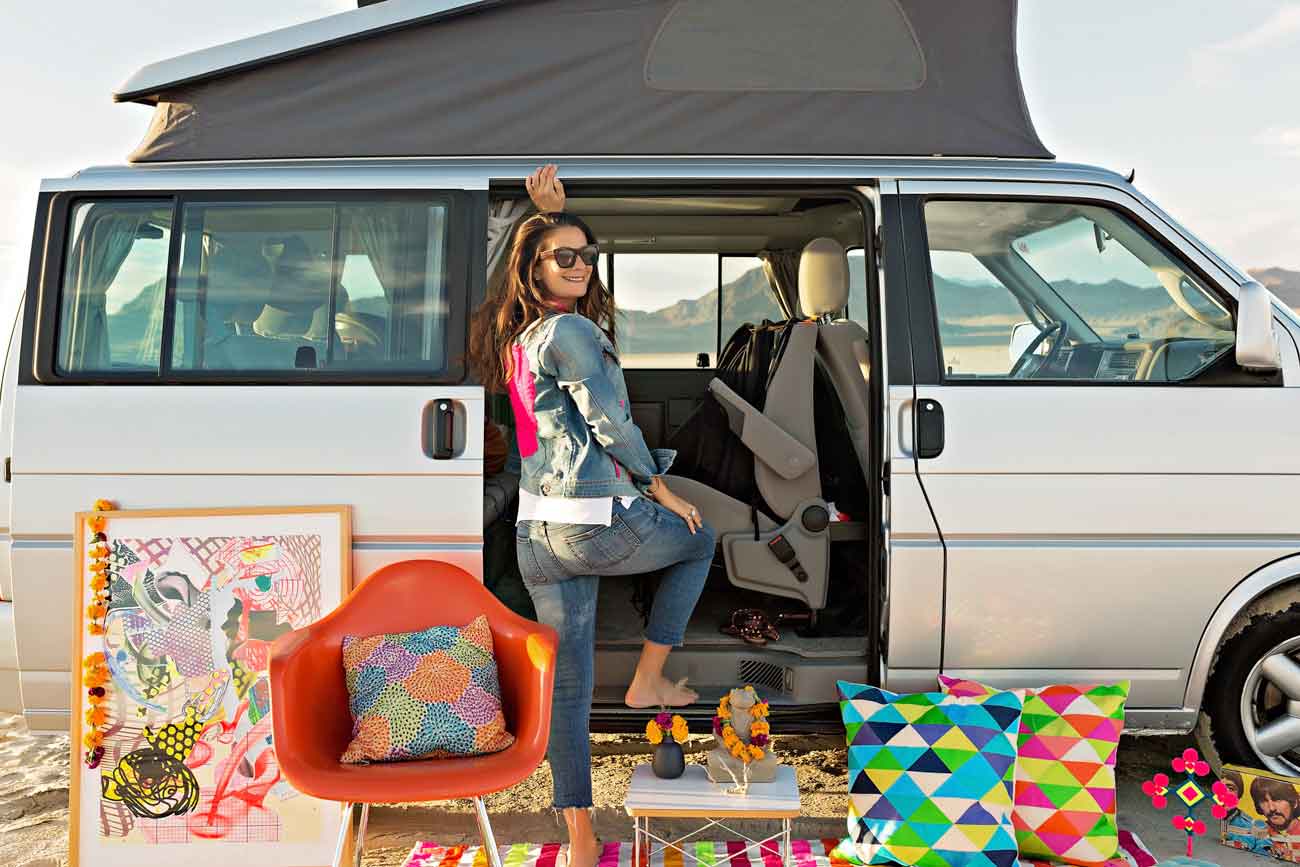 13 Dec

Welcome to My Rainbow

Welcome to My Rainbow: My life in words has a soundtrack,  if you have Spotify listen to it HERE.  Otherwise scroll down to play it.

I grew up in a suburb outside of Philadelphia, Pennsylvania and went to an all-girls Catholic school the entirety of my school age years. I was dying to go to college for one thing: BOYS. Let's just say that I got around quite nicely at the University of Delaware, and I don't mean in a car. I wish I could tell you I played a sport or sang in a choir or joined a sorority in college but that's not the person I am. I am the kind of person that got kicked out of my sorority for juicy reasons I can't describe. After all, we just met.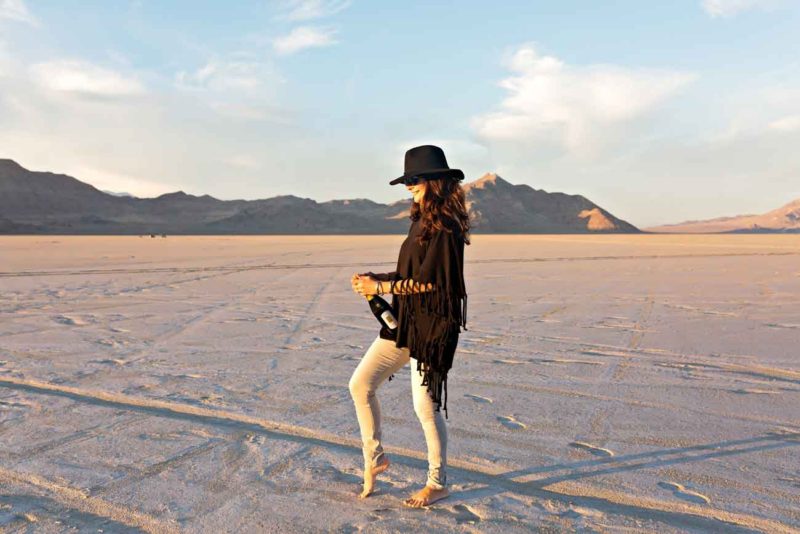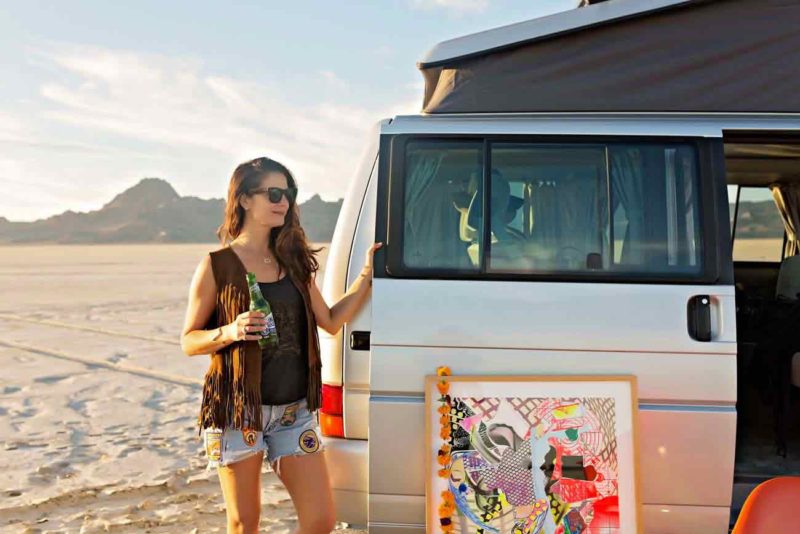 In 1993 I graduated from college and moved to downtown Salt Lake City, Utah because I was following my high school sweetheart. We broke up and 107 guys later I married my husband in 2004. We moved to the foothills of Salt Lake, to a neglected Ed Dreier, Bauhaus-influenced home that I've painstakingly and life-reducingly restored room by room for over a decade. (See link below for pictures). I have two sons; Matteo, age 9 and Anthony age 10. Their main passions in life are farting, playing soccer in the house (even after I've told them not to a hundred plus times) and fighting with each other over every tiny thing, even a speck of dust. Yet, they are the cutest and sweetest little humans, who constantly grab my attention with funny things, like saying "my shirt is outside in" instead of "inside out." Their giggles and tender voices make my heart explode but they test my patience every moment, and are a constant reminder to slow down.
I'm moving so fast, as are most of us, and having kids makes you late for most things but at the same time it brings you back to those magical moments in childhood when you were so curious about a bug or a crack in the cement. My boys are a handsome combination of my 100% Italian and Sicilian ethnic descent and Russian Jewish lineage from my husband Steve. That interesting combination has produced yelling, money-hungry negotiators who love caprese. I've been happily–but eventfully–married to my nicer half for 12 years. He's built an 800 employee empire from scratch while I raise our kids.
After a twelve year career in print advertising sales at alternative newsweekly Salt Lake City Weekly, I gave it all up for the "gifts" of marriage and kids. This newer career, which consists of daily grocery trips to Trader Joe's, driving to soccer practice like 17 times a week and making school lunches with as many farm to table, organic and non–gmo ingredients I can get my hands on has left me with a permanent wrinkle in my forehead and a load of stuff to write about. And although my family has become everything, my driven, career-minded side is restless.
I've dabbled in yoga and earned a teacher certification in Vinyasa Power Yoga, until a shoulder injury obliterated my teaching career. In an odd change of circumstances, my former employer, recognizing some of my deeper skills and talents, asked me to write a column for the City Weekly on shopping and style. We agreed to name the column Shop Girl, because "Shop Woman" didn't have quite the same ring. After 9 months of writing a weekly column I was feeling dissatisfied with the range of topics, but it did leave me with ink on my hands. That's when I began to conjure up the idea to write a book about my life and to share some hilarious tales from my husband's past that I've always thought are screen-worthy… or at the very least, make good stories to tell at parties. But, more about that later.
Thank you feminists for helping me to realize I could have it all.  I have it all in spades but THIS "all' is not the "all" I thought it would be and this blog is about finding that girl inside of me that has been stuffed way down below and replaced with short order cook and chauffer. This journey of self-discovery seems to have led to a new path as a writer working from the comforts of my super groovy midcentury modern home. I'm so over people asking me "what do you do?"  THIS, this writing is what I do and about what I do. I'm finding my voice with this blog.  Welcome to my world.
Big Love,
Christa
Ps. In my spare time I hike, fold clothes, cook vegetarian food, ski and watch all of the Real Housewives franchises on T.V.  I especially love Beverly Hills and New York because there is nothing as entertaining as watching well-dressed ladies in Jimmy Choos yell insults at each other. I'll take a glass of prosecco while listening to the Grateful Dead hanging out on my B & B Sofa.
You can see a feature with photos  of my house from City Home Collective HERE.
Too Cool for School
Here's me on the cover of City Weekly
My Playlist: