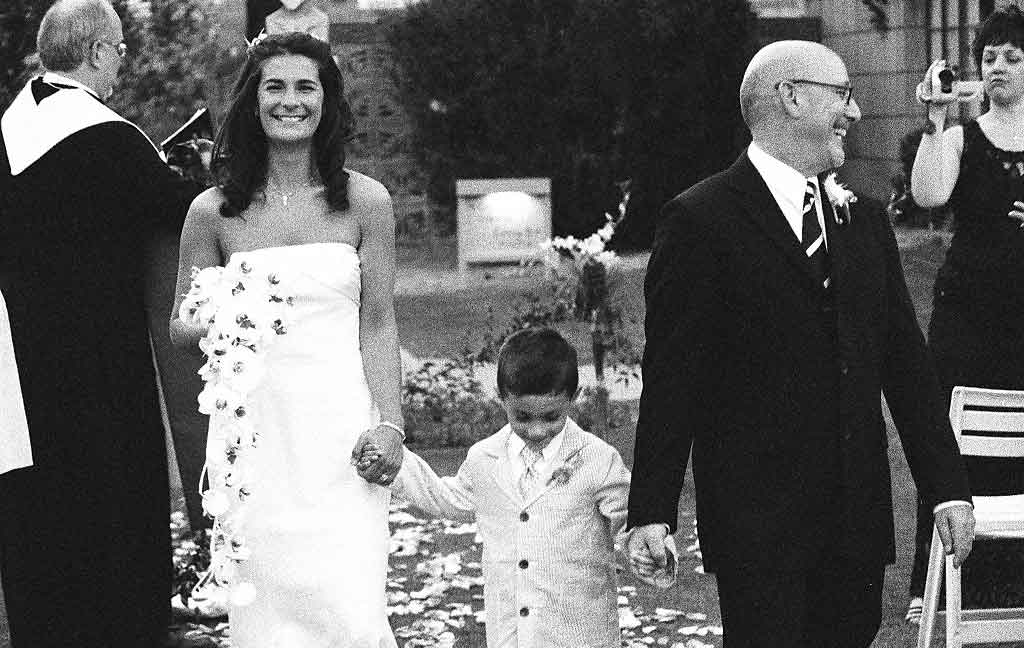 14 Feb

A Woman Needs a Man Like a Fish Needs a Bicycle: A Love Story
We all have a tale about how we met our significant other for the first time. What is your love story?
Was it love at first sight? Was it slow and unforeseen? Are you childhood friends or neighbors or roommates? Did you meet on a plane, in a coffee shop or at work? We all have a love story. This is mine……..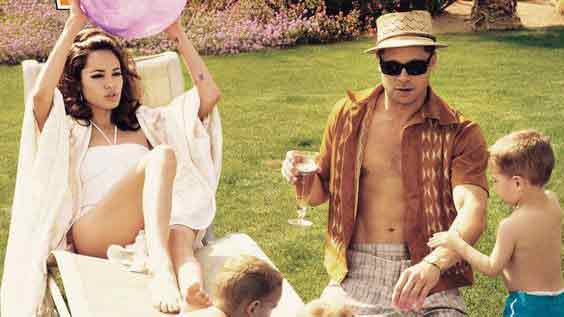 I remember the day I met my future husband. I rarely remember dates; in fact I still forget my own anniversary. But Tuesday, April 3, 2001 stands out because I had just crushed a huge sales goal at the City Weekly. We wrapped an exhausting deadline for the biggest issue of the year, Best of Utah.  My ads were approved and laid out and preferred positioning requests were met. The largest paper in the paper's history, with a record setting page count, was going to press. I was ready to drink in my success (via alcohol) and celebrate my forthcoming bonus.
I worked with a southern belle named Rebecca, who had a Kentucky twang and New York swagger, which she earned while living in NYC before moving to Salt Lake. I'm not surprised she became my solace in those early years of living in SLC. She was the only person I knew in Utah who had a Bergdorf Goodman credit card and we stylishly became fast friends. She was dating a Marlboro Man-looking guy with an alias, whom she met in Alcoholics Anonymous. Guys in A.A. with aliases should be a red flag. But, not for Rebecca, and that's another story for another post.
Rebecca suggested I meet a friend of "Alias" for sushi. I agreed and I didn't put any thought into who I was meeting. It was a blind date, but at that punch-drunk point of my bachelorette life, I was already dating a married guy and pining for yet another guy. On that April evening, I had no butterflies or curiosities about the man on the other side of the blind date. I just wanted some drinks.
On the other hand, Alias' friend, aka my future husband Steve, was not blind to who he was meeting. When Rebecca described me as this "cute all-Italian girl with dark brown hair from back east who works at the City Weekly," he knew exactly who I was. In homogenous "Small Lake City," there aren't too many people who fit my description, and he remembered meeting me a year before at a party. He was all in. Of course he was!
The night of the dinner I looked effortlessly casual in my short black tight skirt, blue strappy tank and black wedges from Urban Outfitters. My date pulled up to the old reclaimed church, which then housed the city's trendiest sushi spot, in a classy white 5 Series BMW. "OK! This guy has taste." Who isn't impressed by a fancy car? I'd dated guys in the past driving an assortment of beaters, graceless commuter vehicles, boring company sedans and one who rode a skateboard. But we're talking about me, a girl whose first solo apartment (which I used to call "the treehouse") was a tiny upstairs unit in an old Victorian that had been immaculately redesigned by a talented modern architect. Style is a huge bonus for me.
As I watched him pull in, another car came along and clipped the side of his car, denting it. He laughed hysterically, got out of his car, consoled the guilty driver, and went on with his night without saying another word about it. I was shocked by his calmness and carelessness about the damage. I thought this was how a real "man" must act, not like the reckless boys I'd been losing interest in dating, and I was intrigued… but not sold.
Steve has a generous, light-up-the-night smile. When he put a cigarette to his lips, he inhaled as cool as Frank Sinatra. Except he didn't look anything like Sinatra. Oh shit, he's more like a bald on the top, short on the side, Seinfeld's George Costanza type only WAY more handsome. And, oh shit, I recognized this guy from the same party he'd remembered meeting me at the year before. I'd sworn him off back then because he was a "bald old man." When I met him at the party, I was going through a skater phase, and there was no way I would ever consider a guy his age and cross that threshold into Tommy Bahama shirts.  But, since meeting him at the party, I'd had some experiences that caused me to reconsider my age limit.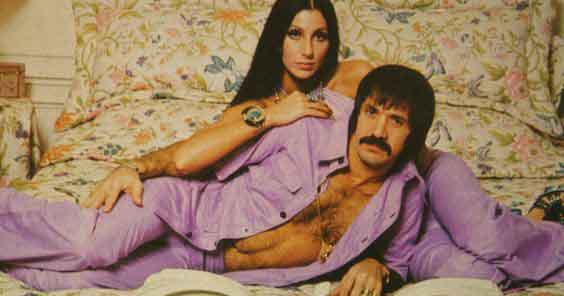 We sat across from each other and instantly had a connection; not sexual, at first. He was smart and funny and totally accepted all of me, even more than I accepted myself. He had the wit of Larry David with a relaxed west coast attitude. He was (and is) smooth, charming, and sexy. Steve has the best stories, and he told me some that night… like how he grew up in Beverly Hills next to Sonny and Cher, was a pool hustler in his youth, turned professional gambler in Las Vegas in the 70's, and when he rented Robert Redford's former home, secretly converted the bottom level into a hydroponic marijuana grow operation.
I told him how I came to Utah from Philly with just my clothes and a set of dishes from my Italian Grandmom Adalgisa Matteo. I told him I went to an all – girls private Catholic high school and that I was making up for the lack of freedom in my earlier life. I was a borderline bad girl; he was a reformed bad boy with a lot of charm. He liked the rebel in me and I liked his brain.
I don't remember when I realized I was getting taken in by this guy, feeling buzzed from both the alcohol and the confusion. I went to the girl's room and found myself getting lost in a tank of tropical fish. The aquarium light gave the water a pinkish hue, and the fake plants danced back and forth to the movement of the water. I was seduced by those stupid fish. I wondered what the life of a fish would feel like. No deadlines, dates or dreams. Fish life seemed better than even a minute of my day.
Irina Dunn said, and was later famously quoted by Gloria Steinem, that "a woman needs a man like a fish needs a bicycle." I thought those fish in the tank needed bikes about as much as I needed this guy. Which was ridiculous, because I had been searching essentially my whole life for Steve, but my inner child was acting like a bratty, judgmental bitch. We ended the date and exchanged noncommittal pleasantries. I went back to playing with boys and he went back to doing man things like fixing sprinkler heads, building a business empire, and taking care of his son.
P.S. – When I met Steve that night he fibbed about his age, thinking I would turn down a man who was close to 50. For 10 months I thought Steve was 46, but really he was 49; I was only 29 at the time. He was correct in his assumption, and we still laugh about this joke on himself and me.