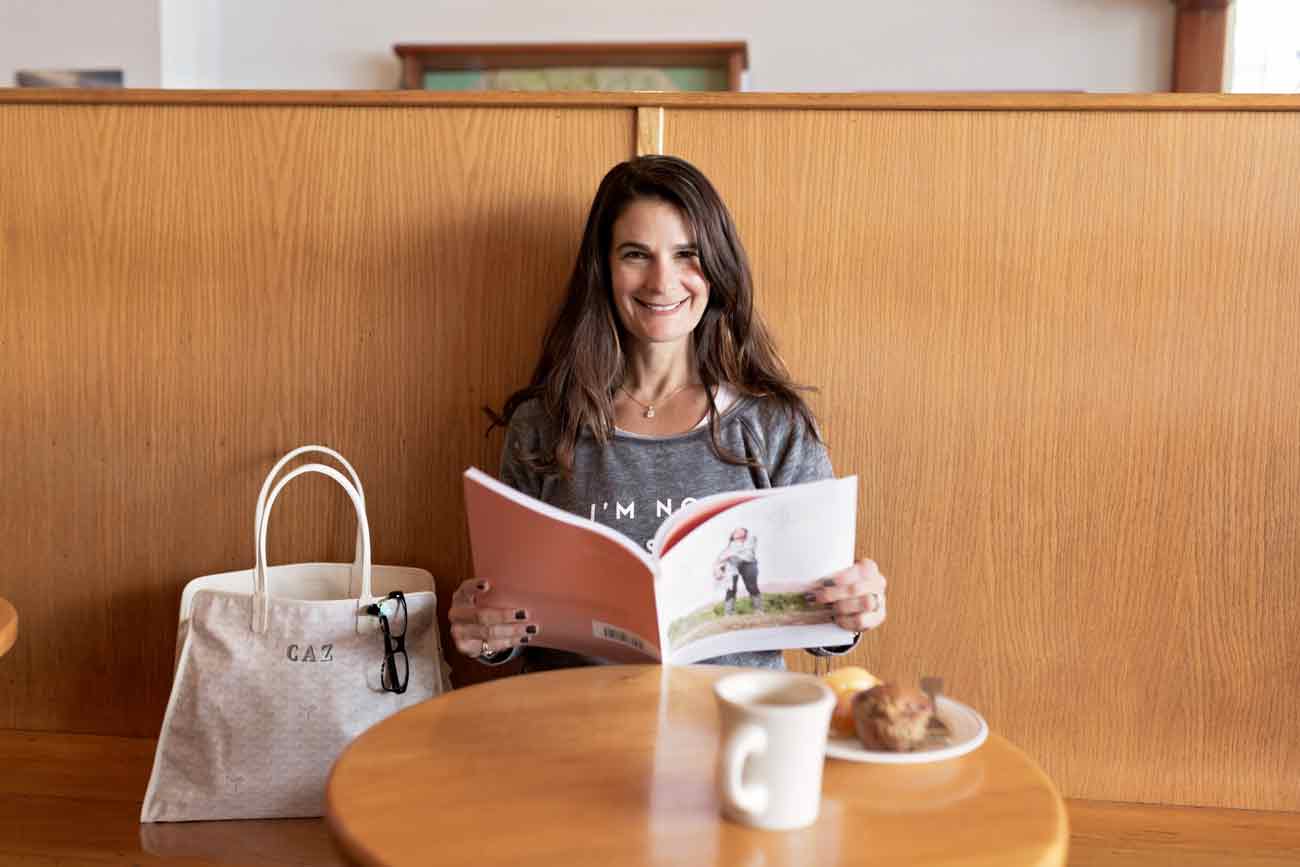 31 Jan

Stay Gold, Salt Lake Roasting Company, Stay Gold
The first time I had a cup of coffee I was 21 years old and it was at Salt Lake Roasting Company.
What I remember is the cafe felt like a humming library; utilitarian in presence – welcoming to skiers, students, business men and opera goers alike. It was and still has a comfortable, yet exotic environment. Salt Lake Roasting Company is progressive in its conscientious choice of beans, like shade-grown, sustainably harvested and single-origin varieties, yet old-fashioned in its presentation of coffee and colorful handmade pastries and cakes, exhibited behind beautiful glass displays like prizes at a carnival. This moment was a benchmark for me because I was jumping off into the whitewater of adulthood. Drinking coffee with my soon to be live-in boyfriend in a weird city where I knew not a soul felt risqué. The ultimate rush is that I was practically sinning in Utah. After all, imbibing coffee in the early 90's was (and still is) frowned upon in Mormon country.
I moved in with my boyfriend in '94 to our lower Avenues apartment, which was close enough to catch the aroma of roasted beans blowing from SLRC. Like a siren calling my name with a scent instead of a sound, I responded with daily visits. I never deviated my order – a cup of house and a bran muffin. In the 90's, Salt Lake Roasting Company was open until 1 am on weekends, and it became my haven in a city that felt culturally "blah." It was THE community meeting place for coffee lovers, unpretentious and without compromise. I know they existed, but don't even remember any other coffee shop, except diners like the former Bill and Nada's and Denny's.
When I was working for the Salt Lake City Weekly, I met SLRC owner John Bolton on a sales call for an ad in the annual Best of Utah, for which Salt Lake Roasting Company won "Best Coffee" year after year. In 1995, I started stalking him to acknowledge his fans by way of advertising. I waited for what seemed to be forever, for this mysterious owner had a reputation of unavailabilty. John came out of hiding from the upstairs attached apartment where he lived, looking like a cross between a river rafting guide and a 70's rock god in cut off ripped jean shorts, a tee shirt and Birks. Very basic, a little hippie. John bought an ad in the City Weekly and I proudly became the first sales rep to sell him one. I'm honored to still consider him a friend.
So, let's talk about the coffee.
Bolton began roasting beans in 1981 while he was working as a chef for Snowbird. In 1983 he opened his first retail location on 249 East 400 South, shoring up the good vibes Stoneground owner Bob McCarthy now enjoys.  Sadly, he watched it burn down a few years later. In 1990 Bolton leased an old real estate title building, where Salt Lake's coffee mecca has been located ever since. He remodeled it himself by raising the dropped ceilings, opening up the second floor and installing a beautiful staircase, a Salt Lake Roasting Company architectural hallmark. The counter area looks like an apothecary for coffee beans with each variety, 45 in all from 26 origins, housed in a wooden bank of drawers. It's a cabinet of coffee curiosities.
Let's talk about the roaster. It's black and bad ass–a 1955 cast iron Gothot from Germany, one of only 4 left in North America. Gothot looks like an old-fashioned steam engine locomotive, very beasty . Every day Bolton fires up his drum roaster and roasts just the right amount of beans which he deems necessary to satisfy local and global customers.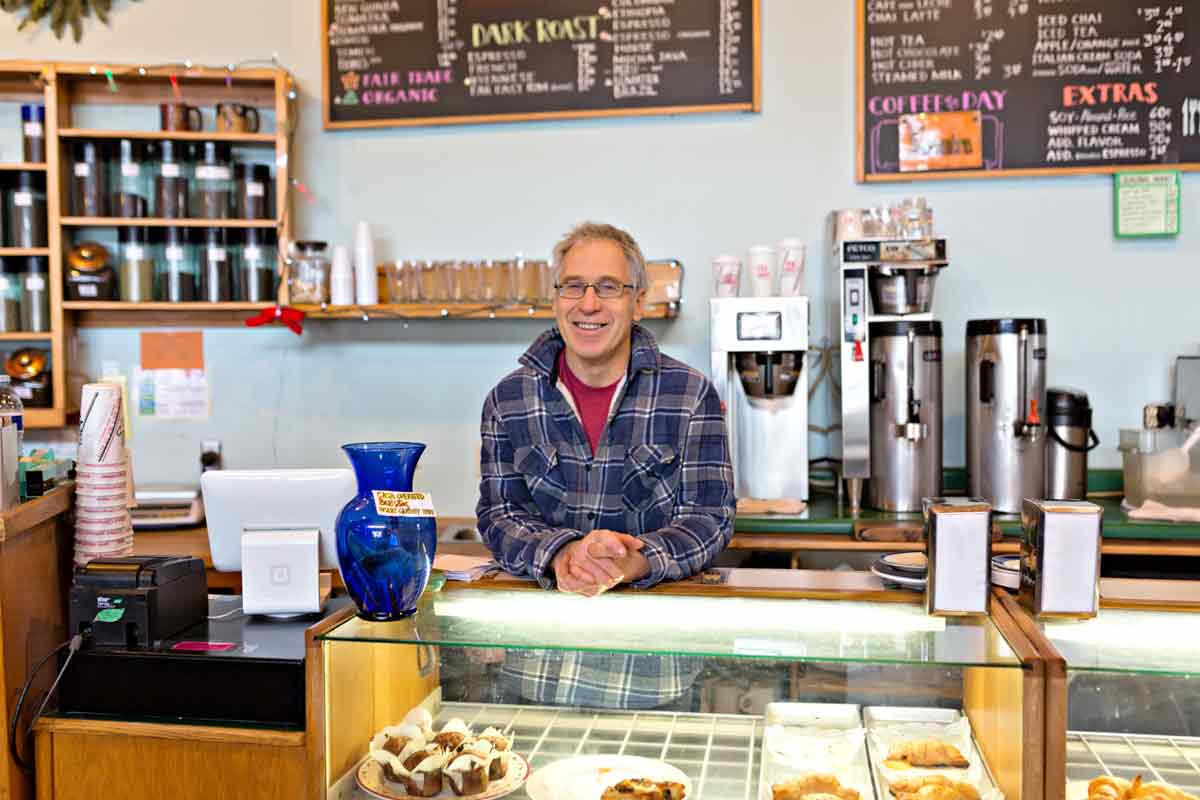 The number of coffee roasters has exploded in SLC to well over 10 micro roasters. The growth has a lot to do with the growing population of SLC (obv). But, I think there is something to be recognized in that Utah liberals need to express pent-up rebellion by drinking coffee in a tightly wound social environment that is so profoundly found in the state. (If you have no idea what I'm talking about or you don't know that drinking coffee is a sign of religion in Utah, Google it!)
After the explosion of Starbucks, coffee flavorings, pumpkin spice lattes and all of that other bullshit, I ignored my beloved SLRC. I got caught up in pour overs, steam punks and avocado toast. But, I have returned to where it all began for me. I'm back at the classic Roasting Co. with a HUGE caffeine buzz and I'm taking it all in before they move to their new location. For over 5 years, the city has been acting as a real estate developer and has slowly bought up all the viable businesses and land surrounding and across the street from SLRC, like Barnes Bank, Scientology, and Sizzler.  John held the city off for as long as he could, but eventually the city prevailed (when do they not) and his building will be torn down. In its place? The city recently announced a controversial plan to build an affordable "low income" housing project. If that plan falls through I'm sure there will be a plan for some horrific looking apartment complex constructed with dated brick and fake stone facade with a Starbucks on the corner.
The new SLRC will be revived very soon, 5 blocks east at 820 East 400 South. John is building a new, smaller shop, which will incorporate some elements of the original location, including the most important thing: coffee without compromise. And I will continue to get high on the best coffee I have ever tasted. SLRC will always be a reminder of my roots and my personal growth.