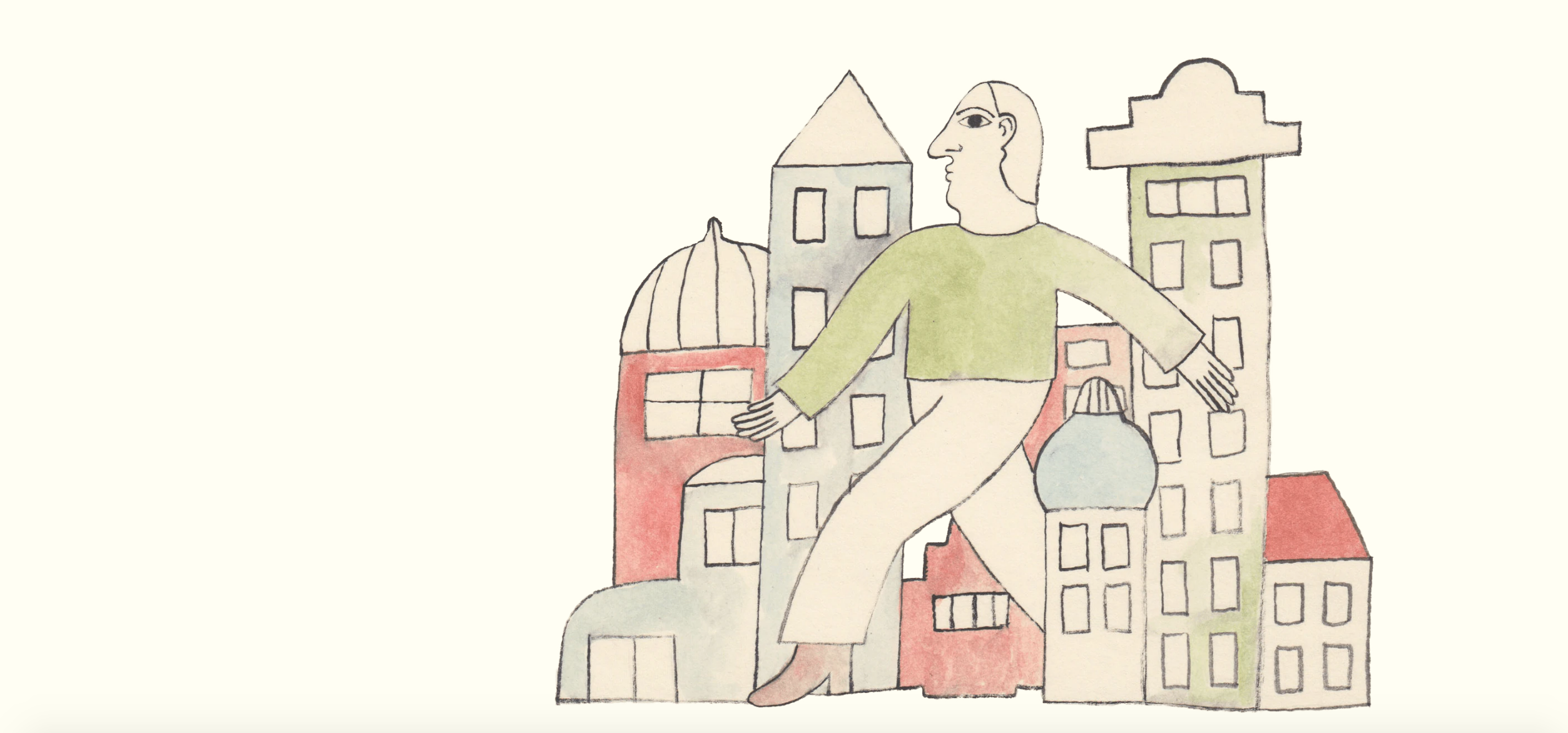 03 Dec

Living Simply in Complicated Times
Your life is a story.
Write it well.
Edit often.
It's been so long since I've written that I've been feeling resistant about creating new material. Have you ever felt those feelings of insecurity and lack of trust in yourself, afraid to put yourself out there, to be vulnerable?  To introduce yourself to a stranger, to look for a new job, to get back on skis, to leave a relationship or a friendship, to get back into the game. With so many starts and stops, 2020 has me feeling unsure of my innate and learned skills and I wonder if what used to matter doesn't really matter anymore.  With the world feeling so heavy right now I question the importance of my voice. Will I be admonished for writing a fluff piece rather than one about the pandemic or social injustice? Can I expect trolls to latch on and strike their keys with vitriol, the all too common way these days. I'm concerned and shocked by the mean tones and judgement in comments on Instagram. There is no way I will venture over to Twitter and forget about the rabbit hole of anti-facts that plays on YouTube to the tune of over 1 billion hours viewed each day world-wide.
If you are like me (human), you are holding onto ALL the things we used to do and long to do – travel, hanging with friends, visiting with family, cocktails at a bar, concerts, hugging, dancing, visiting Grandparents in long term care and not holding my breath when I pass someone on the trail. Just being normal in any way shape or form is out of reach right now, but it's never too late to create some space for yourself.
For my blog reintroduction I'm going with the theme of surrender.  That's right, give up your expectations of what is and what should be and surrender to the now. I'm going to keep it light and airy because it's just too bleak in the world and I think we could all use some diversion. I used to write a regular column in the Salt Lake City Weekly called Shop Girl where I would feature local products and stores.  I've dusted off my typewriter and returned to what I do best, shop!
Here are some of my favorite picks that are getting me through these extraordinary times in a more simple approach. Let's see if we can shake off the dust and treat ourselves.
Remember, 2020 is all about the need for resilience. So, live simply, comfortably and realistically.
Christa xoxo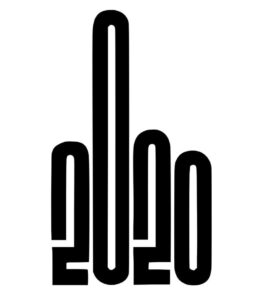 Self Care Shopping Guide: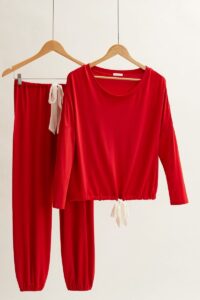 Get comfy and cozy and still look adorable.
Worn in red by Housewife Lisa Barlow in the premier of the Real Housewives of Salt Lake City, available in 8 colors.
Alo Yoga brand is HOT! Super soft cashmere socks in black or heather gray, wear taller or scrunched for a throwback look. When the day is done and the bra comes off (aah maybe you are not even wearing one anymore) these will be your go-to's for warmth and comfort.
Our skin is responsible for eliminating most toxins out of the body yet we seem to totally ignore it and put emphasis on the skin on our face instead. By dry brushing the skin on our body for 2-5 minutes a day, the lymphatic system becomes more efficient at releasing toxins.  Dry brushing wakes up the nervous system, rids dead skin cells and stimulates blood flow. You will feel like your skin is breathing as it wakes up your nervous system. You can watch a tutorial HERE
From actress and ageless beauty guru, Gwyneth Paltrow.  These 15% glycolic acid peels come in a single use convenient pack that you apply at night before bed. Swipe the pad over face, neck, and décolleté and upon waking your skin will look noticeably glowier, more even, and brighter.  VIOLÀ, your own little overnight facial. Great for men, too.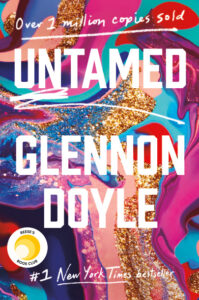 Untamed, #1 New York Times bestseller by Glennon Doyle, $28
From the Momastery founder and author of Love Warrior, Glennon Doyle writes a story about female empowerment and finding oneself. Being brave and honest and cultivating inner strength is the message of this book. A call to trust oneself and the process, a poignant message for the times.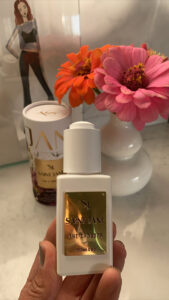 You had me at the packaging! By combining everyone's favorite free radical fighter, Vitamin C, with the skin soothing benefits of CBD this is a special serum packed with the highest concentration of CBD on the market, 500 mg of full spectrum CBD. Leaves skin tighter, lightens dark spots and protects from environmental stressors. Leaves skin brighter and glowing. I like to apply at night before bed. This elixir is a game changer!
My facialist Kim Sevy, creator of ALKIMme skin care, recommended I use a face roller years ago but I never listened. Sorry Kim.  But, truth be told, I spotted Leah McSweeney of the Real Housewives of New York applying said roller in not one, but two different episodes. So, I tried it and it magically does work! To use, apply moisturizer or serum and massage with roller in outward motions. The smaller crystal is for the delicate eye areas and the larger crystal is for the other parts of the face. Especially helpful with puffy skin caused by alcohol consumption. I keep mine in the freezer and use it in the mornings to wake up my skin.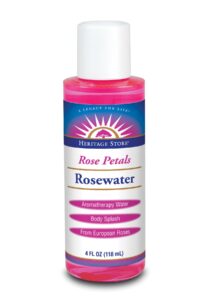 Only two ingredients, Damask Rose and Vor-Mag Water, vortexed and magnetized to raise water to a higher vibration. For less than 10 bucks this high vibe mist can be used on body, face, hair, etc. I use it all throughout the day and spray on my face right before bed. A simple staple that feels so good and smells like roses. Recommended in the Edgar Cayce readings, read about him!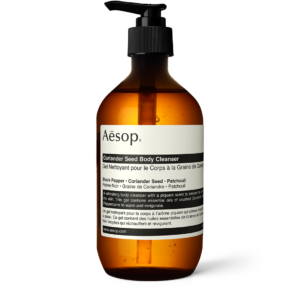 Salt Lake City store the Stockist stocks super fine Melbourne, Australia body care brand Aesop. Finest quality and plant based. A little luxury that goes a long way.
Local boutique Hip & Humble has a great selection of wintry smelling candles. The Winter White Collection imbues the holidays with the scent of evergreen, frosted cypress, white peppercorn, cardamom and a sparkling citrus nuance. Nothing sets the mood and vibe easier than lighting a candle. Free same day delivery!

20 Simple Things To Do On Your Own:
Write a letter to a friend or relative. Write to them about your day, about your life in hand written prose on actual stationery rather than a text. The recipient will cherish this thoughtful gesture, trust me.
Take a warm bath with bath salts and bubbles.
Listen to a podcast. I'm currently listening to Rabbit Hole, an audio series about how the internet and YouTube is changing and what it's doing to us. Let's just say the effects are pretty negative. No surprises here.
Read a good book. On my nightstand, a memoir by Tara Westover called Educated.
Go for a walk – don't bring anything to listen to. Leave your baggage at the door, it will be waiting for you when you get back. Notice the sights and sounds, it will help you feel more connected, less insular.
Make a warm and hearty soup. See recipe below for my all-time favorite soup.
Make French press coffee and savor the process.
Send a care package for no reason to someone you care about.
Watch a documentary series The Vow, Inside NXIVM self-help turned sex cult on HBO. OMG, dark and compelling.
What pandemic? Watch Netflix's Emily in Paris, and be smitten with everything Paris, from the folks who gave us Sex in the City. The New Yorker Magazine recently dubbed this genre ambient television because it provides sympathetic background for staring at your phone, refreshing your social- media feeds. Ahhhh sounds perfect and easy to consume in one day in bed.
 Make a playlist of your favorite music. My 2020 playlist is here.  p.s. I'm not gonna lie, there might be only two or three songs from the past two decades.
Light a candle and do a puzzle.
Write a letter to a friend or an ex that really pissed you off. Give yourself permission to write it all down, get it all out and not hold back. Now, burn it!
Send an arty postcard to a friend. Who sends postcards anymore? You do!
Buy the person behind you a coffee from your favorite coffee joint, even though you don't know them at all.
Make your own exfoliating body sugar scrub. Recipe here. Hint: this takes 3 minutes and I recommend lemongrass or lavender essential oils to scent.
If you're like me you have thousands of photos saved to your camera roll. I have 18,000! Make a photo book to capture  your memories for posterity. I love the photo books from Artifact Uprising, clean and modern design will look so great on a coffee table.
Look up an old friend from high school or from your past that you haven't talked to in eons. Call them on the phone and get reacquainted.
Buy yourself flowers and make a flower arrangement. Trader Joe's has an excellent selection of flowers, also paper white bulbs are in season right now. There is no right or wrong design. Put the arrangement on your nightstand so it's the first thing you see when you wake up.
Take up a new activity like playing the guitar, learning a new language, painting or drawing. For years I've thought about making note cards with cute sayings in a typewriter font. It's time I do it! MOO.com makes exceptional custom stationery with lots of beautiful templates and a friendly user interface to set it all up.
AND BONUS ~
Take a nap. My whole life I thought naps were for the weak. I would go, go, go until collapse. Bad idea! Take time to rest and heal.  Give yourself permission to momentarily surrender. It's so simple, healing is in the rest.
Header Illustration by Audrey Helen Weber
Sweet Potato-Lentil Stew, adapted from Alicia Silverstone, The Kind Diet
Served on its own or as a soupy stew over brown basmati rice or couscous, this dish is hearty and filling. It's also great with steamed collard greens.
Serves 4-6
¼ cup safflower oil
1 medium red onion, diced
3 Roma tomatoes, diced
4 carrots, diced
2 teaspoons minced/grated fresh ginger
2 teaspoons turmeric
1 ½ teaspoons cumin
1 ½ teaspoons ground coriander
½ teaspoon cinnamon
⅛ teaspoon cayenne
Fine sea salt
3 sweet potatoes (I prefer yams), peeled and cut into ¾" cubes
8 cups vegetable broth
1 cup brown lentils
Heat the oil over medium heat in a large, deep soup pot. Add onion and cook, stirring frequently, for 2 minutes or until the onion starts to soften. Stir in tomatoes and ginger and cook for 3 minutes. Stir in turmeric, cumin, coriander, cinnamon, cayenne, and a small pinch of salt. Cook and stir for two minutes adding broth if necessary if mixture sticks to pot.
Add the sweet potatoes, broth, and lentils. Stir well and bring to a boil over high heat. When the mixture comes to a boil, reduce the heat, cover, and simmer for 40 minutes or until the lentils and potatoes are soft.